The beautiful landscapes and steppe areas in Patagonia in southern Chile form a unique natural heritage worthy of protection. A rich biodiversity of flora and fauna can be found here. The high-Andean endemic vegetation consists of about 180 species, which make up between 40 and 50 percent of the plant species in the park. The endemic Nothofagus forests (Lenga southern beech) provide a habitat for many species, but are threatened by forest fires and therefore need special protection.
Any excursions should therefore take care to respect nature and thus protect the habitat of native animals and plants.
Here you will also find rare endemic animal species such as the huemul. The huemul is a species of deer that, along with the condor, is an emblem of Chile and part of the national coat of arms. In 2006, the Huemul was declared a National Natural Monument.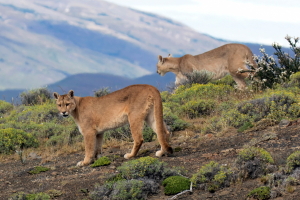 The puma, also called the "guardian of the Andes", can be found throughout Chile and has become a "symbolic animal", especially in Torres del Paine National Park.
On excursions offered, accompanied by experienced tour guides, you can see pumas in their natural habitat.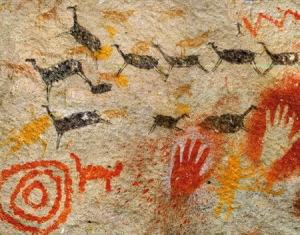 Torres del Paine National Park is also home to important archaeological sites. The Tehuelches or Aonikenk were a nomadic tribe that inhabited this area more than 11 thousand years ago. To this day, there is evidence of their ways, such as cave paintings. The preservation of this cultural heritage is of great importance for present and future generations.
For more details on excursions in Torres del Paine Park
please send an email to info@travelart.com.