¡Bienvenido! Welcome to Chile

travelArt. Creating trips to fall in love with.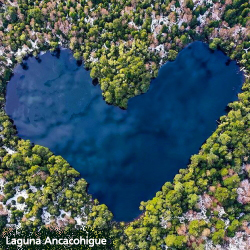 travelArt was founded in 1994 as an incoming tour operator (DMC) in Chile and has created exclusive group programs as well as
tailor-made group- and individual travel plans
for major international tour operators.
In addition to our wide range of cultural, environmental, wellness, and rent a car tours, we also manage day trips and handling operations for cruise ship-based visitors to Chile.
More than 25 years of experience!
With our highly-qualified, friendly staff, you're in good hands: not only do our guides know their country – with all its diversity – inside and out, but they also enjoy sharing that insight and experience with their guests. This guarantees that your trip to Chile will be a unique, unforgettable travel experience.
Our philosophy: Customer-first service mentality, friendly and outgoing team members, always close to our partners, a consistent focus on your guest´s wishes and requirements.
We like to offer tours and activities focused on sustainability with close collaboration with local organizations, responsible supplier selection, consistently faithful to the country's distinctive character and a positive working environment.
We look forward to meeting you!