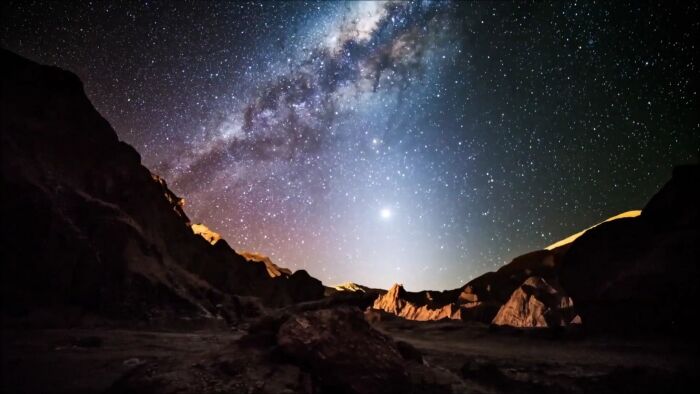 STARRY NIGHTS 300 DAYS PER YEAR
Chile is an astronomer's paradise. The Atacama Desert is one of the driest deserts in the world and has one of the most starry skies in the south, making it an ideal place to observe the stars.
Chile enjoys more than 300 clear days per year and with little or no light pollution in the north of the country, conditions are ideal for stargazing under open skies. The Elqui Valley was declared the world's first international Dark Sky Sanctuary in 2015 thanks to its uniquely starry skies.
For an even more intense immersion in the starry world, you can visit one of the many astronomical observatories of varying precision and depth that allow visitors to view the wonders of the universe in detail.
The Coquimbo region in the small north has the largest astrotourism offer of Chile and is the location with the most observatories in the country. On the so-called "star route" there are numerous opportunities where you can marvel at the wonders of the night sky. Among the astronomical tourism offers are night tours to observatories; stargazing, open-air excursions; scientic observatories tours and lodgings as part of the astro tourism offer.
Here you can find a pdf-file with further information about astrotourism in Chile. We would also like to take this opportunity to remind you of our new programme "Chile: Starry Magic & Wine".
For more information about astrotourism in Chile
please send an e-mail to info@travelart.com.