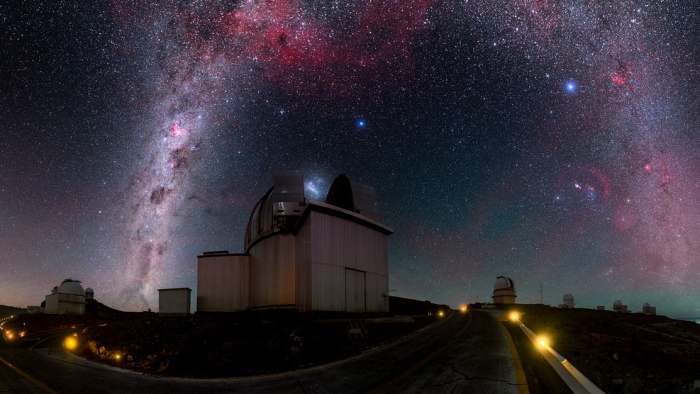 Travel to the stars with travelArt. With more than 300 clear days a year and little to no light pollution in the north of the country, Chile is the ideal place for stargazing. The programme takes you to Chile's "small north" to visit the Tololo Observatory. In this region you'll find the most observatories of the country – located on the star route.
Experience breathtaking, starry nights in the Elqui Valley, one of the world's first international dark sky sanctuaries and an idyllic place with vineyards and small picturesque villages. Further north, enjoy the magic of gazing at the stars paired with the unique panoramas of the Atacama Desert. Visit the ALMA Observatory with the largest telescope in the world. On your return journey to Santiago, you will review your experiences while tasting the country's best wines in one of Chile's central wine valleys.
Our 10-day 'Chile: Starry magic & wine"' tour is priced from USD 2.548,- per person (double room) including private transport from/to airport, private excursions, accommodation, expert guide and some meals. Visit to scientific observatories are subject to be confirmed and are free of charge. Excludes international and domestic flights.
NOTE: During the day, ALMA opens its doors to visitors to give them an understanding of astronomy. In the Operations Centre (OSF) located 2900 m above sea level, visitors can immerse themselves in the world of ALMA's staff and follow the work of an astronomer in the control room. The facility on the Chajnantor plateau (at an altitude of 5000 m) is not accessible to tourists.
For more details on this tour, mail to info@travelart.com.