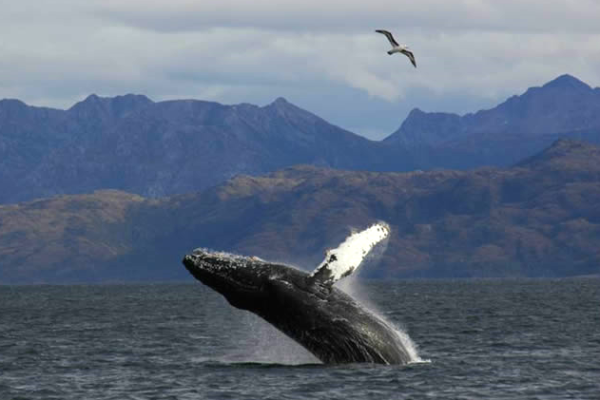 Discover Cape Froward, the southernmost mainland point in the Americas, and the Strait of Magellan, home to humpback whales, Magellanic penguins, sea lions, albatrosses and some dolphin species such as the Commerson's dolphin.
With travelArt you will experience nature in its most pristine form during a full-day excursion in this southern zone of the Strait of Magellan and Tierra del Fuego. The adventure starts early in the morning when you drive to Carrera Bay, which is about 50 kilometres south of Punta Arenas.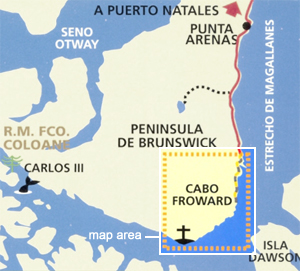 From there, start an unforgettable boat trip to Cape Froward, where you can enjoy the unique landscapes surrounded by mountains, glaciers and southern beech forests. Let yourself be enchanted by the wildlife there and experience the incredible moment when a whale jumps out of the water. By the way, Chile is one of the most important whale-watching areas in the southern hemisphere.
Alternatively, it is also possible to stay overnight on Carlos III Island or a campsite near Cape Froward and start excursions from there into the surrounding area for whale watching.
Note: Between December and March there are usually more whales in the area and the chances of a good sighting are higher.
For more information on whale and wildlife watching in Chile, please contact your travelArt representative or email info@travelart.com.