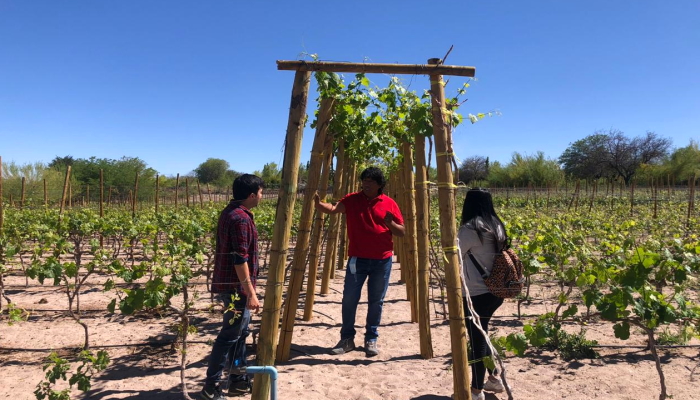 The second highest vineyard on earth is located in the middle of the driest desert in the world. A few kilometres from San Pedro de Atacama in the Toconao sector is the Santa Romina vineyard, the highest vineyard in Chile at an altitude of 2350 metres above sea level. Nearby is the famous salt flat Salar de Atacama.
A visit to this exceptional vineyard not only gives you the opportunity to learn about the winemaking process, but also to taste this unique wine. The extreme climatic conditions and the volcanic soils give this wine very special characteristics.
Furthermore, this year, for the first time, the "Vino de Altura" (Wines of Altitude) festival was held in San Pedro Atacama on May 29, 2021, a grape harvest festival to celebrate the special wines of this high altitude – this time online.
For more information on wine tours in Atacama or other regions of Chile, please contact your travelArt representative or email info@travelart.com.