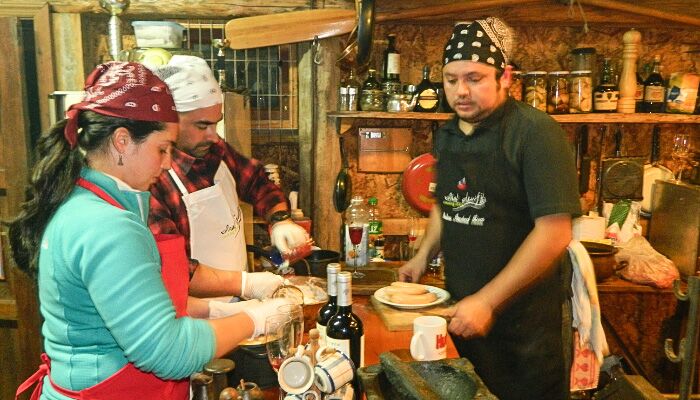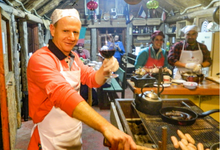 PRIVATE COOKING CLASS IN CHILE'S LAKE DISTRICT
Start a culinary journey and immerse yourself in Chilean cuisine as you learn step by step how to prepare some of the country's typical dishes using fresh ingredients from the region. Depending on availability, you will visit a local market beforehand where you can choose the ingredients yourself. Under professional guidance you will create delicious Chilean dishes which you can enjoy afterwards.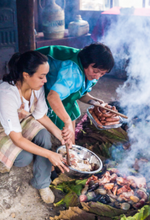 CURANTO – A GENUINE CHILOE TRADITION
On special occasions, the people of Chiloé ('Chilotes') like to celebrate with "curanto": a rich meal of seafood, fish, a variety of meats, and, of course, Chiloé potatoes, all cooked in an earth oven. During this entertaining excursion, you will be deeply immersed in the island's culture and will learn how to prepare curanto from a local family. Fires will be lit upon your arrival, and then you can help prepare the ingredients for the dish. Once the meal is covered with earth and big leaves and left to cook, you will learn to prepare "milcao", a typical regional snack made from potatoes, and enjoy a tasty pisco sour. If you feel adventurous, you can also explore the surroundings on small hiking paths meanwhile waiting to uncover the curanto and indulge!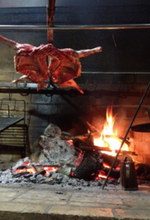 PATAGONIAN BBQ AT AN ESTANCIA
Anyone visiting Patagonia should experience at least one «asado patagónico». This way of barbecuing is a tradition in both Chile and Argentina. Roasted lamb is an animal that feeds healthily in the Patagonian Pampas and is roasted for hours with local wood to give it its typical flavor. In this region you can find many farms called "estancias" and some of them offer you the possibility to taste this special barbecue. Visitors to the estancias are usually welcomed by the owners themselves and can explore the farm while the meat is grilled.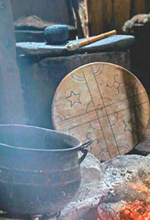 VISIT THE MAPUCHE FARM KILALEUFU WITH TYPICAL LUNCH
Kilaleufu ("house between three rivers") is located 25km from Pucón and offers you the opportunity to immerse yourself in the culture of the locals amidst a fascinating landscape. Here you can relax and participate in various activities. For lunch, typical Mapuche specialties are served with organic ingredients from the farm, as well as fresh bread and an asado (barbecue). As an aperitif, pine nuts are sometimes served, fresh and warm, a very good welcome with the sacred fruit of the araucaria. Typical dishes may include stews with roasted potatoes or as "phichkü" made with wheat corn with pumpkin, peas, chard and peppers.

For more information on any of these culinary programs, please contact your travelArt contact person or email info@travelart.com.