The Colchagua Valley in central Chile is known for its stunning scenery, excellent wineries and luxurious hotels. TravelArt team members visited this picturesque valley to explore some of the best hotels and wineries for you.
Our team visited the following properties: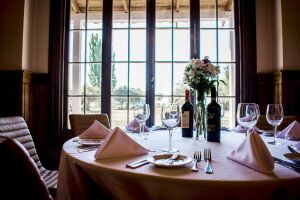 First, they visited Noi Blend Colchagua where they stayed one night. This hotel was built on a former wine cellar in the style of a colonial house. The Blend restaurant offers the best of Chilean and international cuisine, of course in combination with first-class wines from the region.


The visited Hotel TerraViña is surrounded by beautiful vineyards. The rooms combine modern comfort with a touch of traditional Chilean style
Then our team headed to the heart of the town of Santa Cruz visiting the renowed
Santa Cruz Plaza Hotel
which is located close to wineries and attractions in the valley.
Their next visit led them to Cava Colchagua, a charming boutique hotel located in the middle of the vineyards. What makes this hotel special is that the rooms are in hundred-year-old wine barrels.


In addition to visiting these excellent hotels, our team also had the opportunity to taste some great wines and learn more about winemaking at the following wineries.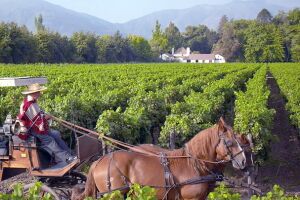 Viña Viu Manent is recognised for high quality wines such as Cabernet Sauvignon and Chardonnay. The winery also offers interesting enotourism programmes such as "Winemaker for a Day" or a "Wine & Food in Harmony workshop". Our colleagues explored the vineyards from a horse-drawn carriage.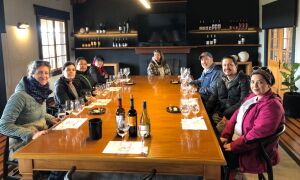 Viña MontGras is known for its hospitality and the diversity of its wines. The walk through the winery's gardens is impressive.
The winery places great emphasis on environmentally friendly as well as sustainable winemaking and our colleagues had the opportunity to participate in a wine tasting and taste the exquisite wines of MontGras.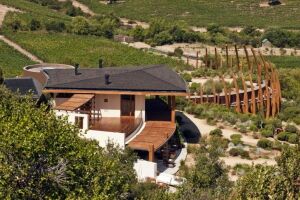 Viña Clos Apalta is an award-winning winery known for its high-quality red wines. Here, guided tours of the vineyards and winery are offered, followed by a tasting of exquisite wines.



We ended our visit with lasting impressions and new ideas for itineraries with wine tours.
For more information about wine tours in the Colchagua valley, please contact your travelArt representative
or email info@travelart.com.