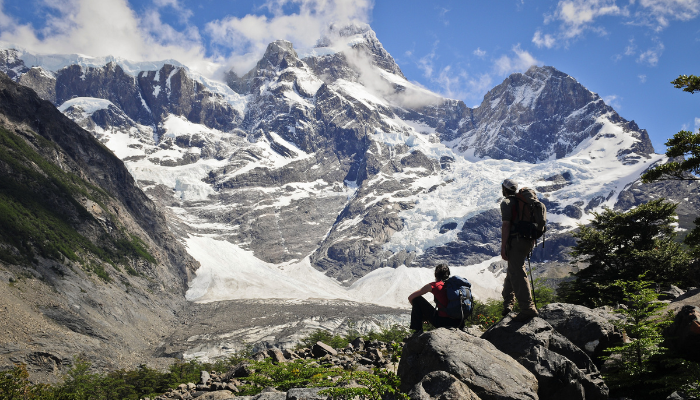 The W-Trek in Torres del Paine National Park is one of the most impressive hikes in Patagonia, attracting adventurers from around the world every year. With a duration of approximately five to seven days, the W-Trek is an unforgettable nature experience and allows hikers to discover the breathtaking beauty of this remote region.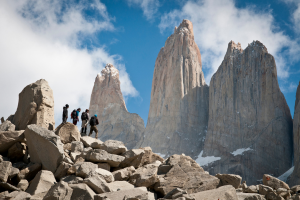 The challenging route of the W-Trek takes you through some of the most spectacular landscapes of the national park. From dense forests and turquoise lakes to majestic glaciers and impressive granite mountains, every step offers a new visual revelation. The famous Torres del Paine, three gigantic granite towers, are undoubtedly one of the highlights of the trek.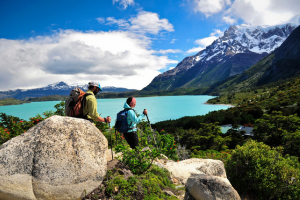 During the W-Trek, most hikers stay in cosy mountain refuges along the route or in tents in the camping areas. The atmosphere in the communal areas of the refuges is lively and you have the opportunity to meet other adventurers from different parts of the world.

Apart from the physical challenges, the W-Trek rewards its visitors with once-in-a-lifetime experiences. Watching guanacos and condors in their natural habitat, crossing wild rivers and climbing steep trails are just some of the exciting moments you can experience during the trek.
In addition to the popular W-Trek, which circles the iconic Torres del Paine, there is also the so-called O-Trek, a longer route that loops around the entire park and takes you to more remote areas.
For more information about hiking in Torres del Paine National Park, please contact your travelArt representative or email info@travelart.com.