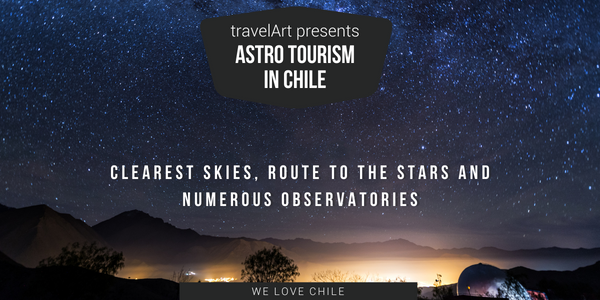 Observe constellations, planets, shooting stars, and all kinds of celestial bodies in the spectacular Chilean skies – the clearest in the entire southern hemisphere.
Chile is a paradise for astronomers & star lovers.
The Atacama Desert is one of the driest deserts in the world and has one of the starriest skies in the south, making it an ideal place to observe the stars. With over 70% of the world's astronomical infrastructure, Chile is the astronomical capital of the world.
Chile enjoys more than 300 clear days per year and with little or no light pollution in the north of the country, conditions are ideal for stargazing under open skies. The Elqui valley was declared the world's first international Dark Sky Sanctuary in 2015 thanks to its uniquely starry skies.
To immerse yourself even more deeply in the starry world, visit one of the many astronomical observatories with varying degrees of precision and depth, which allow visitors to see the wonders of the universe in detail.
The Coquimbo region in the small north has the largest astro tourism offer in Chile and is the location with the most observatories in the country. The so-called "star route" is also situated here. Among the astronomical tourism offers are night tours to observatories; stargazing, open-air excursions; scientific observatory tours and lodgings as part of astro tourism.
Travel with us to the stars …