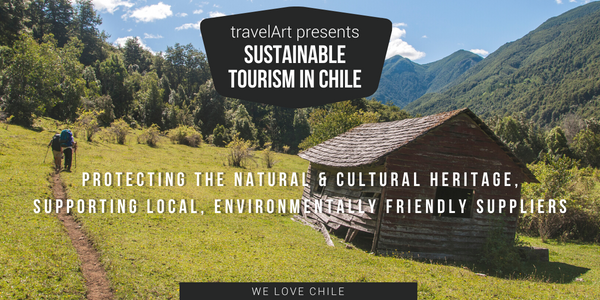 Green or sustainable tourism means living in harmony with nature while preserving the natural and cultural resources of the destination. The local culture should be strengthened and jobs created for local residents. Sustainable tourism is one of the global trends that aims to make the most of our environment while respecting it.
In the "Sustainable Development 2020" ranking published by the University of Cambridge, Chile ranks first in Latin America.
travelArt presents 4 must-see destinations in Chile that share these characteristics:

1. Huilo Huilo Nature Reserve
The Huilo Huilo Biological Reserve, declared a biosphere reserve in 2007, is internationally recognized as one of the best sustainable destinations in the world. The endangered South Andean deer (Huemul) was also introduced in this area as part of a project. Under the Siete Lagos brand, Panguipulli has positioned itself as one of the most sustainable destinations in southern Chile.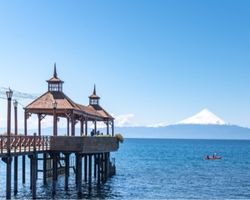 2. Lake Llanquihue (Frutillar)
This destination was selected as part of the Early Adopter Program of the Global Council for Sustainable Tourism (CGTS). Here you can admire cultural and architectural heritage, especially in Frutillar, a small town known for its music weeks and cultural activities at the Teatro del Lago and the German Colonial Museum.
3. Cochamó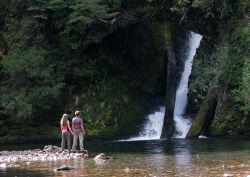 Waterfalls, turquoise lakes and rivers, dense forests and granite rocks: Cochamó surprises with its beauty and with its progress in nature conservation.
One of the milestones is the creation of the
Tagua Tagua Park
, a private nature reserve of more than 3,000 hectares of native forests. You can enjoy the landscapes on hiking trails.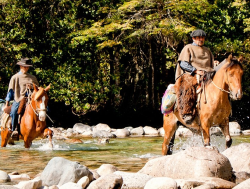 Culture is another strength of the region: in 2013, the
muleteers (arrieros) of Cochamó
were recognized as a living human
cultural heritage
. Adventures can ride on horseback along the route of the muleteers "
Ruta Tropera
" through Paso Cochamó and learn a piece of Chilean-Argentinean history.
4. Torres del Paine / Puerto Natales
Founded in 1959 and declared a World Biosphere Reserve by UNESCO in 1979, Torres del Paine National Park is one of the most important protected areas in the world. Here you will also find the world's best trekking routes and breathtaking landscape panoramas.
If you are interested in any of these destinations and would like to find out more, please email info@travelart.com.