If you think of Santiago de Chile, you might first think of a typical cityscape of a metropolis. However, the special thing about this city is not only the modern high-rise buildings, the charm of the old town or the multi-faceted districts. Santiago is also surrounded by the impressive Andean mountains.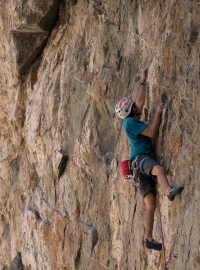 The surrounding mountains are not only enchanting with their natural beauty, they also offer a variety of possible activities from skiing, mountaineering and trekking to mountain biking and observing flora and fauna. The mountainous surroundings of Santiago have a lot to offer all year round.
The infrastructure in the mountain region will be improved and additional services will be offered to make the best use of these opportunities. The national institution CORFO therefore launched a five-year project with the aim of promoting the development of the mountain area around Santiago into an international tourist destination.
The metropolitan region is to become an attractive destination for mountain sports, with or without snow, 365 days a year. The current offer includes five ski and mountain centres, seven nature parks and the natural monument El Morado, which is located about 2.5 hours by car from Santiago in Cajón del Maipo. The local geopark is also currently applying for inclusion in the UNESCO Geopark Network.
Interested in getting to know Santiago's surroundings? Contact your travelArt contact person or email info@travelart.com.