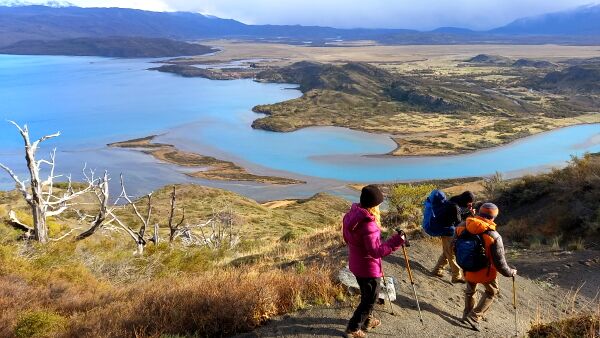 The Patagonia Camp, located just a few kilometres from the main access to Torres del Paine National Park, promises a "unique nature experience". Our travelArtist Alexandra made her way to the south of Chile to experience the style of this place first hand and share her experiences with us …
_____
Arriving at Patagonia Camp was already an experience. After a drive from Punta Arenas passing through beautiful landscapes and together with other travellers, we arrived at the camp in the hotel's own van. "Welcome to the jungle" said the driver and behind me a woman was in tears of joy, who had been surprised by her boyfriend with this trip and knew nothing about it. It was like arriving in a forgotten paradise.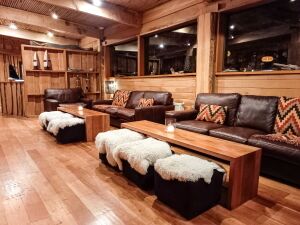 There was forest all around and the main house with reception and dining room was also made of wood and blended seamlessly into the wooded surroundings. To welcome us, we had a Pisco Sour cocktail mixed with the local Calafate fruit, where we were told the legend that whoever ate a Calafate berry would return to the fascinating landscapes of Patagonia. This already created a cheerful mood and we were all ready for our adventure in the middle of the wilderness.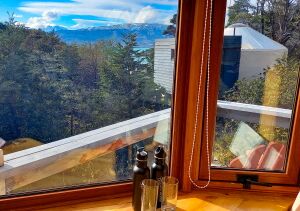 Then everyone was led to their accommodation, a yurt overlooking Lake Toro, the largest lake in the Magallanes region of Chile, with views of the Macizo del Paine mountains. These yurts were built following the example of Mongolian dwellings and are designed so that you can fully experience the sounds of nature even inside the yurt.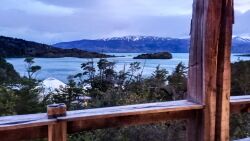 And indeed, it was truly unique to spend the night inside and watch the starry sky through a round window in the roof of the yurt. Moreover, just like glamping, the yurts offer every comfort with bathroom and heating.

What is special about Patagonia Camp is that it is not only surrounded by impressive natural landscapes, but also the numerous excursions and trekking tours on offer, with varying degrees of difficulty, allow guests to immerse themselves completely in the heart of Patagonia's nature.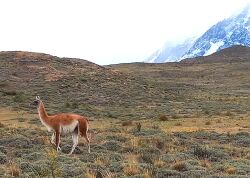 Torres del Paine National Park is also perfect for lovers of wildlife watching. Especially guanacos, a species of llama, are often seen in herds. We were even lucky enough to see a puma during an excursion, which was an incredible experience for all of us.


Dinner after each adventurous day of trekking was not only a good strengthening after the effort, but also a culinary delight using local ingredients.
Patagonia Camp – "a unique nature experience"? It certainly is, and the entire tour group still longs to return to this wonderful place in the middle of Patagonia's wilderness.
For more information about Patagonia Camp, please email info@travelart.com.