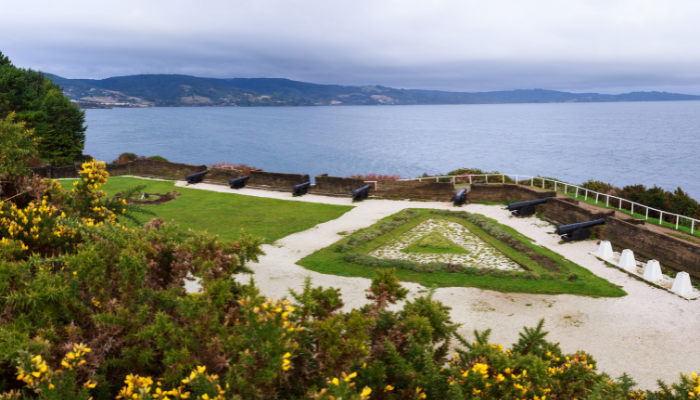 On this excursion you will get to know the magnificent landscape of the Lacuy Peninsula, which is located 26 kilometres from Ancud.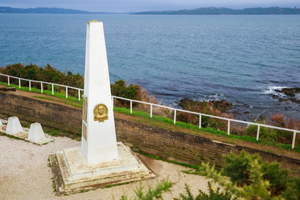 Here you will visit the fortress of Agüi, whose construction dates back to 1779. It is considered one of the last Spanish bastions in South America and belongs to the group of fortifications in the bay of Ancud, from where the former conquerors were finally expelled in 1826.
The fortress served as a perfect vantage point on the bay of Ancud and still offers a unique panoramic view.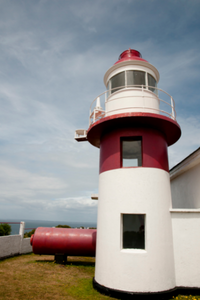 Afterwards, you will visit the second oldest lighthouse in the country, the Faro Punta Corona. It is an inhabited lighthouse of the Chilean Navy, almost 10 metres high, located 37 km from the town of Ancud. It was commissioned in 1859 and today its range of light is 32 nautical miles.
From a tourist point of view, it is one of the twelve World Heritage Sites of Chile's Lake District. From the lighthouse you can enjoy the view of the surrounding area. There is also a small museum here with interesting information.
After visiting the surroundings, we return to Ancud along the same route.
For more details on this excursion, please email info@travelart.com.