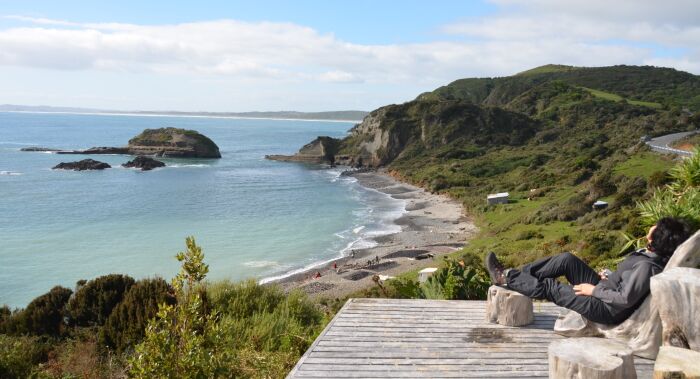 The Islotes de Puñihuil are located about 28 kilometres southwest of Ancud (Chiloé) and were declared a natural monument in 1999.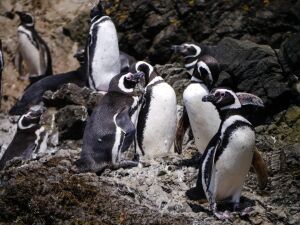 This natural paradise near the coast, consisting of three small islands, is the only known place in the world so far where Humboldt and Magellanic penguins live side by side and breed at the same location. The islands are also home to various other birds and sea otters.
The islands can be visited during a boat trip and the penguins can be observed in their natural habitat.

Puñihuil is also an ideal place to enjoy a beautiful panorama overlooking the Pacific coast.
Although boat trips to the Islotes de Puñihuil are a popular excursion, the number of trips per day is limited in order to protect this ecosystem. Puñihuil also has a wide range of environmentally conscious, sustainable tourism options with huts, restaurants, handicrafts and guided walks.
For more information about excursions on Chiloé Island and in Puñihuil
please send an email to info@travelart.com.