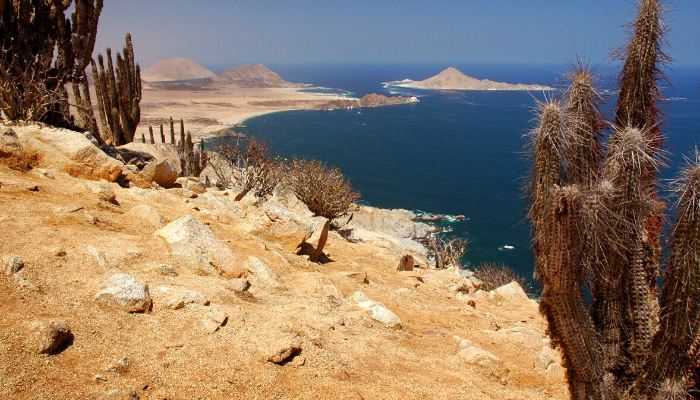 BETWEEN DESERT AND SEA
Pan de Azúcar National Park is located just a few kilometres from the coastal town of Chañaral in the Atacama region. This park combines marine and dry continental ecosystems with landscapes that contrast with the Pacific Ocean.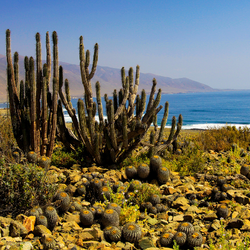 The plant species here are adapted to the lack of water, with the cacti, columnar and spherical, such as the "Copiapoa" with more than 20 species, standing out the most. However, the vegetation is generally sparse, but very diverse thanks to the northern Chilean phenomenon of "camanchaca", a very abundant type of coastal fog. The humidity of this fog enables the survival of these cacti and other plant species. During rainy periods, between September and November, the event known as the "flowering Atacama Desert" occurs, a unique phenomenon on the planet when the Atacama Desert begins to flower.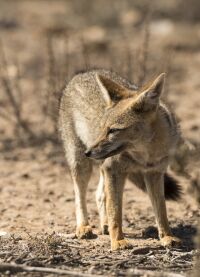 The park is also characterised by a great variety of wildlife: a colony of Humboldt penguins on the island of Pan de Azúcar, as well as guanacos, foxes, coastal otters, pelicans, cormorants and many others. It is also an area of great archaeological and historical heritage, as objects and elements dating back more than 8,000 years have been found here.
The Pan de Azúcar National Park is an ideal place for hiking. There are hiking trails for all ages that will take you to incredible viewpoints overlooking the sea.
For more information on the Pan de Azúcar National Park
please send an e-mail to info@travelart.com.