On 15 May, Chile celebrates the National Day of Pisco, the most traditional spirit in the country. This day has been dedicated to the national drink since 1931, when a decree was issued on 15 May 1931 that established the geographical boundary for the Appellation of Origen of pisco, between the regions of Atacama and Coquimbo, including the Choapa, Limarí, Elqui, Huasco and Copiapó Valleys.
The main turistic cultivation area is the Elqui Valley, which offers the best conditions because of its climate.

But what exactly is pisco?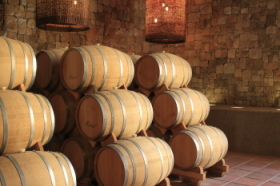 Similar to cognac or brandy, pisco is a wine spirit and is produced on the basis of grapes. Eight different grape varieties are suitable for the production of pisco. In Chile, this is mainly the Moscatel and Torontel grape, because of their unique aromatical structure. Six to seven kilograms of grapes are needed to produce one litre of pisco. White wine is made from grapes grown in the specific terroir, which is then distilled into pisco.

This wine spirit has been produced in Chile under the name Pisco for more than 300 years. Through tradition and history, Pisco is a characteristic product of the country and a historical, cultural and productive heritage of Chile.