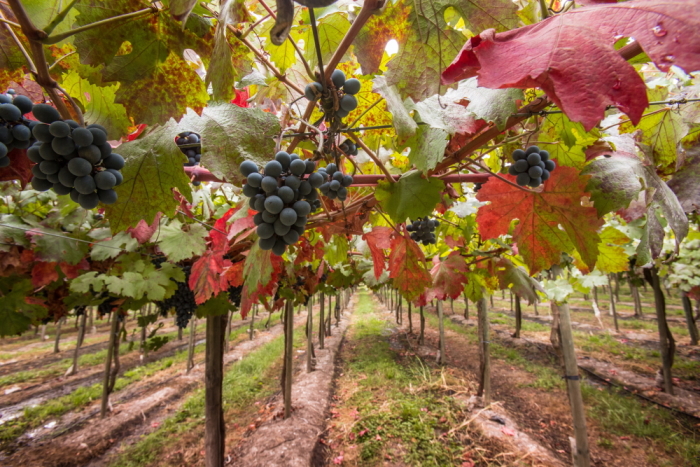 Chile is a wine country and world-class wines are produced in the numerous wineries.
Chile's most famous vineyards are in the central part of the country such as the Maipo, Maule, Curicó, Rapel, Aconcagua, Colchagua and Casablanca valleys. Mainly French grape varieties are grown.
The Maule Valley is one of Chile's largest and oldest wine valleys. Together with the other wine valleys of the Maule region, it was even given the title "Cradle of Chilean Wine". Some of the grape varieties found in this area are Cabernet Sauvignon, Merlot and Carménère.
The last mentioned grape variety is interesting because Chile is practically the only country that can offer it exclusively. Carménère has been cultivated in Chile since 1850. This grape variety, formerly imported from France, almost completely disappeared due to the phylloxera plague. Since Chile was spared from the phylloxera plague due to its geographical conditions, the wine country turned into an exporter of the old Bordeaux grape variety Carménère.
Wine lovers will be delighted to discover the country's many wine routes. During a tasting, you can visit the valleys where the grape varieties are grown and Chile's best wines are produced.
The Maule Valley is also on a wine route (https://valledelmaule.cl/) that unites 15 wineries.
For more details on visits to wineries in central Chile please send an email to info@travelart.com.