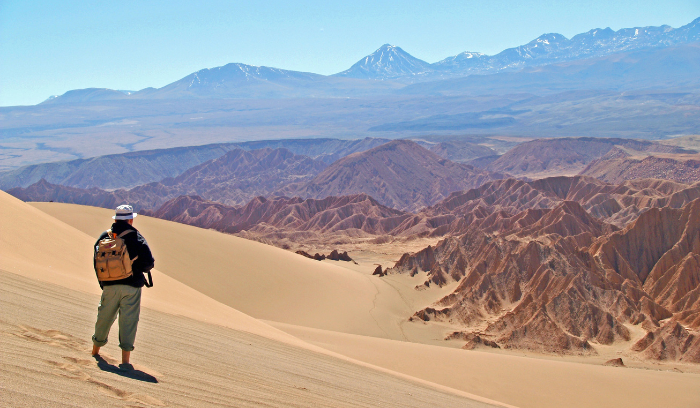 5-DAY PROGRAM
Welcome to the magical Atacama Desert, where you can immerse yourself in a world of fascinating landscapes, geological wonders and geothermal phenomena at any time of the year. Known as the driest desert in the world, winter in this region is also mild and dry with temperatures ranging from 15°C to 25°C.
On this trip, three spectacular places are waiting to be discovered by you…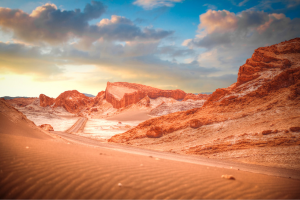 Explore the mysterious landscapes of the Moon Valley, which truly deserves its name as it actually resembles the surface of the moon. Steep sand dunes, jagged rocks and salty plains blend into an unreal backdrop of vivid colours that will take you to another world.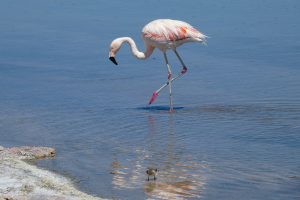 Your discovery journey continues to the Salar de Atacama, a true natural wonder and one of the largest salt lakes in the world. It is a surreal landscape of brilliant white salt that stretches as far as the eye can see. Observe flamingos inhabiting the clear lagoons.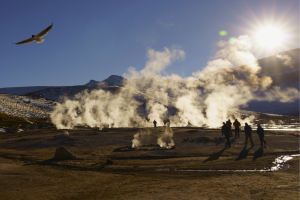 Then head to the heights of Geyser el Tatio, a spectacular geothermal area. Early in the morning, you will see an impressive spectacle of spouting water and soaring steam here. To experience this force of nature at over 4,000 metres above sea level is simply breathtaking.



travelArt's 5-day tour "Magic of the Atacama desert all year round" costs from USD 1,299 per person (double room) including private transfer from/to the airport Calama, private excursions, accommodation, expert local English tour guide and some meals. International and domestic flights are not included in the price.
For more details on this tour, please email info@travelart.com.