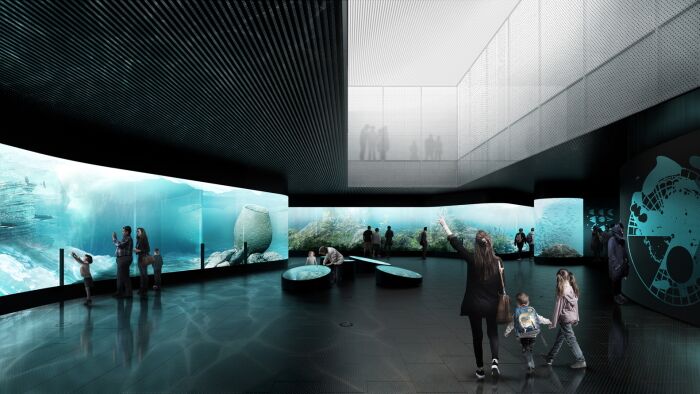 Planned as a unique project worldwide, the International Antarctic Centre (CAI) off the coast of Punta Arenas in the far south of Chile is now under construction.
This project is designed to promote the knowledge and dissemination of the "White Continent", as well as to contribute to the global positioning of the Magellanic capital as the main gateway to Antarctica.
Punta Arenas has first class infrastructure, both to show the attractions of the Antarctic territory to the general public and to carry out scientific research and academic training.
The CAI will be a laboratory and research building as well as an interactive center and museum.

The interactive visitor sector will have attractions such as an aquarium with living Antarctic and sub-Antarctic species, an ancient forest with living species that existed before the Antarctic freeze, a 360° immersive projection room, an Antarctic experience room at – 15°C, a planetarium and an auditorium for 600 people. In addition, there will be a restaurant, a cafeteria, a bookshop and an esplanade available for events.
It will not only be a landmark in urban terms, but will also become a world landmark.
Opening is scheduled for 2026.