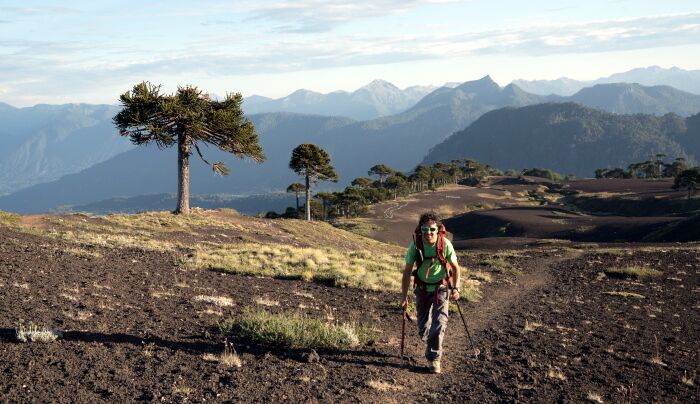 More and more international visitors are coming to Chile to hike. Mountain ranges, volcanoes, valleys, lakes, rivers and glaciers make Chile a perfect place to explore its many hiking trails.
There are several trekking routes throughout the country with different levels of difficulty, aimed at experienced hikers but also families.
THE WORLD'S SOUTHERNMOST TREKKING ROUTES
In the extreme south of Chile there are two routes that are not so well-known and therefore not so crowded: Dientes de Navarino and Cruz de los Mares. They are suitable for more experienced hikers.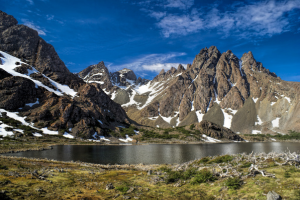 Dientes de Navarino: This multi-day hiking trail is about 40-50 kilometres long and is located on Navarino Island, which is part of Tierra del Fuego. The trail is named after a small mountain range that resembles a tooth.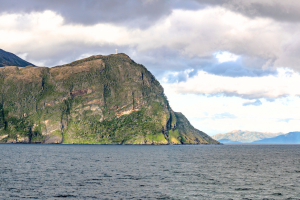 Cruz de los Mares: This trekking route starts at Cape Froward, the southernmost mainland location in the Americas on the Strait of Magellan. From there, the approximately 2-hour climb to the famous Cruz de los Mares cross begins. The view from the lookout point is breathtaking.
TREKKING TOURS FOR A DAY IN THE LAKE DISTRICT
The Lake District comprises two regions of Chile: the 9th region, known as La Araucanía and the 10th region, Los Lagos.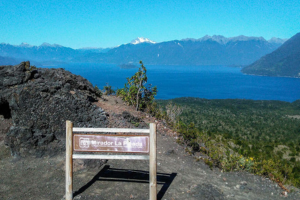 Paso Desolación: This challenging hiking trail is a mountain pass in Chile and part of the Andean crossing between Chile and Argentina. It follows a path that was originally used to herd cattle between Lake Todos los Santos and Lake Llanquihue. The trekking route takes you through Vicente Pérez Rosales National Park and offers impressive landscapes with snow-capped mountains, clear lakes, and dense forests.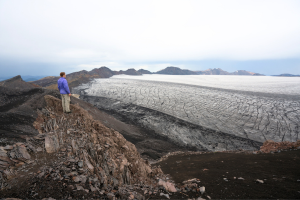 Caldera de Sollipulli: In the south of the Conguillío National Park in Araucania, there is a very special hiking trail where you can climb up the Sollipulli volcano and admire the largest crater in South America, 4 km in diameter. At its summit is a huge glacier. The Caldera de Sollipulli is a popular destination for hiking and trekking tours due to its impressive landscape and volcanic activity.
TREKKING IN THE NORTH OF CHILE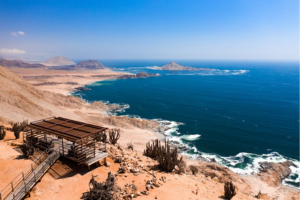 Las Lomitas: 11-kilometre hiking trail in northern Chile, in the Pan de Azúcar National Park. It is a relaxed hike over small hills in the middle of the desert with breathtaking panoramic views combined with the opportunity to discover the flora and fauna of this region. The highlight is reaching a large coastal cliff at an altitude of 820 m, from where you will have an impressive view.

El Túnel: It was part of the old road that connected Calama with San Pedro de Atacama. This route takes you across the Cordillera de la Sal with majestic views of the Valle de la Muerte and Catarpe valleys with desert landscapes and stunning colour contrasts.
For more details on trekking tours in Chile, please contact your travelArt representative
or email info@travelart.com.