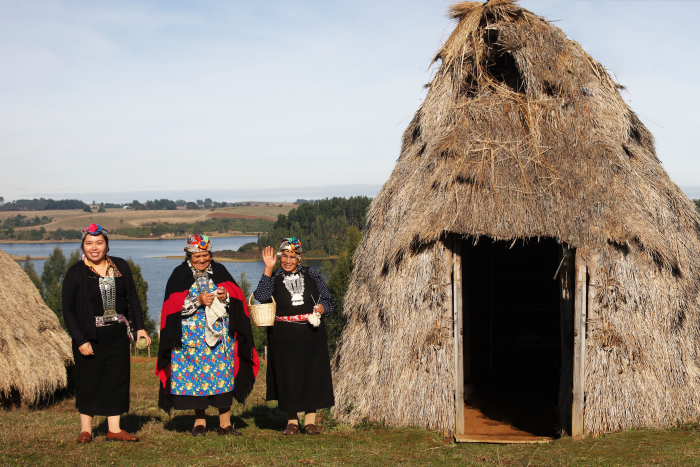 Type of trip: Culture / Nature / Sustainable Tourism
Duration: 10 days / 9 nights
During this 10-day itinerary, you will not only experience Chile in a different way, but also support sustainable projects and local communities.
Guaranteed accommodation in "S" seal hotels with sustainable distinction.
Day 1 & 2: Santiago
Upon arrival in Santiago, you will be able to see Chile's capital from a different perspective. You will visit Sky Costanera, the highest observation deck in South America, from where you can enjoy a breathtaking 360° panoramic view of the city, reaching up to 50 km into the surrounding countryside in good weather. On a clear day, you can even make out the ski resorts in the Andes.
The following day, hop on a bike and enjoy the morning tour as you immerse yourself in the middle of Santiago's daily life, discover interesting neighbourhoods from your bike and visit various markets.
Day 3 & 4: Pucón
Chile's lake district
. From Pucón you will drive east along the Villarrica, Quetrupillán and Lanin volcanoes to learn about the
Mapuche culture
. You will have the opportunity to experience indigenous culture, relax and engage in various activities in the middle of a fascinating landscape.
Day 5 & 6: Huilo Huilo Nature Reserve
Huilo Huilo waterfalls
on numerous hiking trails here. More ambitious hikers can climb the Mocho volcano (technically easy) and admire the amazing landscape from above the tree line.
Day 7-10: Puerto Varas, Chiloé Island & Peulla
Lake Llanquihue
.
Discover the legendary
island of Chiloé
, which lies southeast of Puerto Montt is the second largest island in Chile after Tierra del Fuego. Visit Ancud, with its typical colored ribbon houses and fishing boats, the fishing harbour and the market. In Castro, the capital of the island captivates with its world-famous stilt houses, the colorful "
palafitos
".
Drive along the shore road of Lake Llanquihue with views of the
Osorno and Calbuco volcanoes
and immerse yourself in the unique natural landscapes on a catamaran cruise across
Lake Todos los Santos
. Once in Peulla, you will find yourself in the heart of the Vicente Pérez Rosales National Park, where you can marvel at the native flora.
For a more detailed itinerary, please contact info@travelart.com