The Atacama Desert in northern Chile offers great trekking opportunities in a unique desert landscape. You can explore the Valle de la Luna (Moon Valley), hike past the surreal salt formations of the Salar de Atacama or explore the colourful canyons of the Quebrada de Guatin. On the hiking trails you can enjoy breathtaking views of volcanoes and endless landscapes.
Hiking in the driest desert in the world, you can experience the unique beauty of these panoramas and connect with nature, which will impress you with its silence, vastness and fascinating geology.
We present two of travelArt's popular excursions with hikes near San Pedro de Atacama.
Half-day excursion Guatin Valley and Gatchi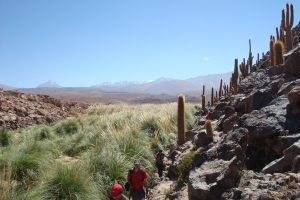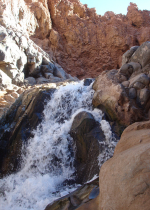 Two rivers converge in the Guatin Valley, one coming from the thermal springs of Puritama and carrying earth and minerals in its warm waters, while the other, the Purifica River, comes from the Andes. This amazing mixture of hot spring water and clear snowmelt produces a unique ecosystem in the Guatin canyon, popularly known as "Cactus Valley". A hike in this valley to Gatchi will take you past waterfalls, rocks and giant candelabra cacti, some of which are up to 500 years old.
Half-day excursion Quebrada del Diablo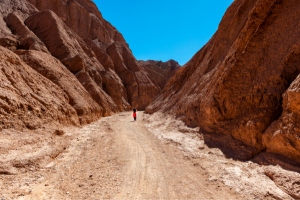 The Quebrada del Diablo ("Devil's Gorge") impresses with its interesting rock formations that form a kind of labyrinth in the Cordillera de la Sal ("Salt Mountains"). Go on a discovery tour among the rocks and enjoy this wonder of nature. A river nearby and the vegetation form a beautiful contrast to the dry walls of the Cordillera de la Sal.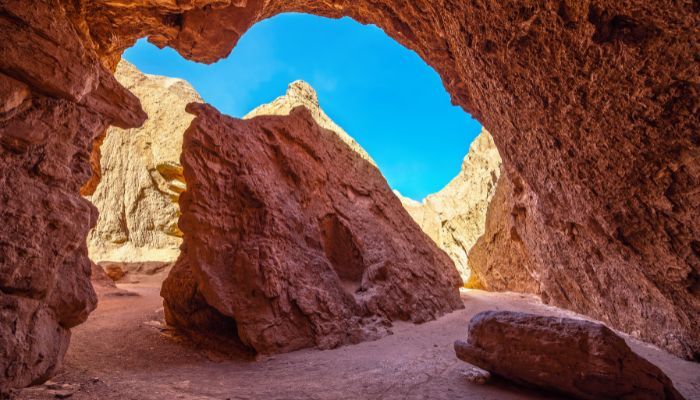 For more details on trekking tours near San Pedro de Atacama, please contact your travelArt representative
or email info@travelart.com.