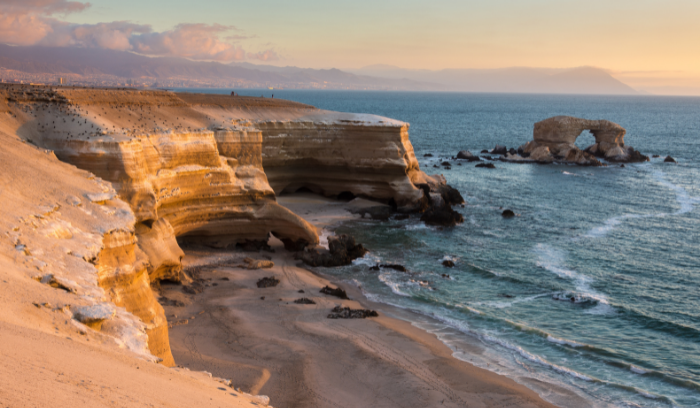 The Antofagasta Region in northern Chile is a fascinating travel destination that captivates with its unique combination of breathtaking nature, rich history, and cultural diversity.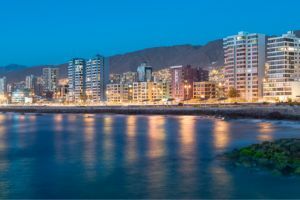 The coastal city of Antofagasta is a vibrant place with beautiful beaches and a variety of restaurants where you can enjoy delicious local seafood.
The natural rock arch, La Portada, jutting out of the sea has become a landmark of the city and attracts visitors from all over the world.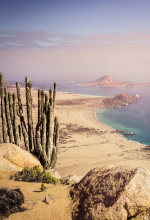 For adventure enthusiasts, this part of Chile offers numerous outdoor activities. Take trekking tours in the surrounding mountains, explore Pan de Azúcar National Park, or dare to get on a surfboard and enjoy the waves of the Pacific.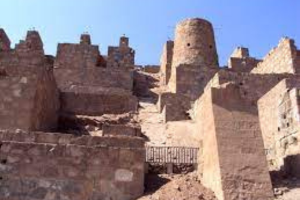 The Ruins of Huanchaca, located in Antofagasta region, offer a unique and intriguing experience for tourists. Exploring the preserved industrial complex provides a glimpse into the region's mining history and showcases the architectural remains. It's an engaging destination for history enthusiasts and those interested in Chile's economic development.
An absolute highlight of the region is the spectacular Atacama Desert. The desert town of San Pedro de Atacama is one of the most popular tourist attractions in this region. It is considered the archaeological capital of Chile and is an ideal starting point for excursions to the surrounding area, which includes the vast salt flats of Salar de Atacama, impressive sand dunes, turquoise lagoons, majestic volcanoes, and hot thermal springs like the Termas de Puritama. As one of the most romantic destinations in the country, you can admire the clearest starry sky here at night.
The Antofagasta Region is worth visiting throughout the year and can be reached from Santiago by domestic flights directly to Antofagasta or to Calama (near San Pedro de Atacama).
For more information about excursions in this region, please send an email to info@travelart.com.