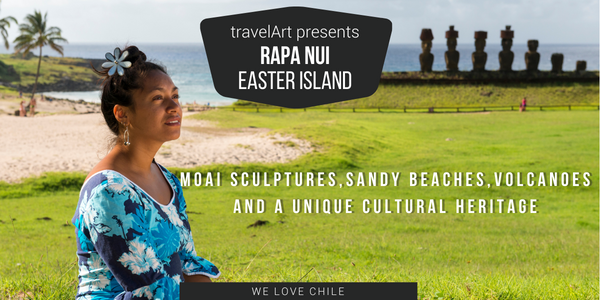 In the middle of the Pacific Ocean and about 3,800 km from the Chilean mainland lies the unique island of Rapa Nui, the "navel of the world".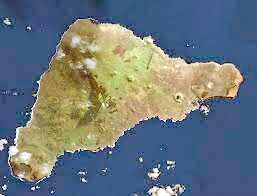 There is no other inhabited place in the world so isolated in the ocean as the Chilean part of Polynesia. Long isolated from the rest of the world, this island, not even 25 km long and wide, holds an interesting history, culture and language.
The island is shaped like a triangle with extinct volcanic cones on each of the three island peaks.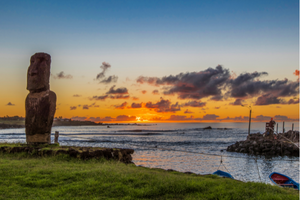 Because of its small size and rich cultural heritage, the entire island now seems like a kind of open-air museum with more than 1000 moai statues, cult sites and ancient cave dwellings open for viewing.
Hanga Roa is the small capital of Rapa Nui. Most of the 8,000 inhabitants of the island live here.
Probably the most famous attraction are Moai statues, which are the heritage of a complex culture. A large part of Easter Island is now a national park and UNESCO World Heritage Site. Rapa Nui National Park was established in 1935 to protect sites of archaeological importance throughout the island. Today, the park covers almost the entire island.

If you want to experience first-hand the exciting culture of the island's inhabitants, you will be fascinated by the traditional Tapati festival. This festival takes place every year in February and the inhabitants of Easter Island present their music, gastronomy, art, mythology as well as their physical skills within the framework of various sports competitions of individual local teams.
For more information about a trip to Easter Island, please contact your travelArt contact person or send an email to info@travelart.com.