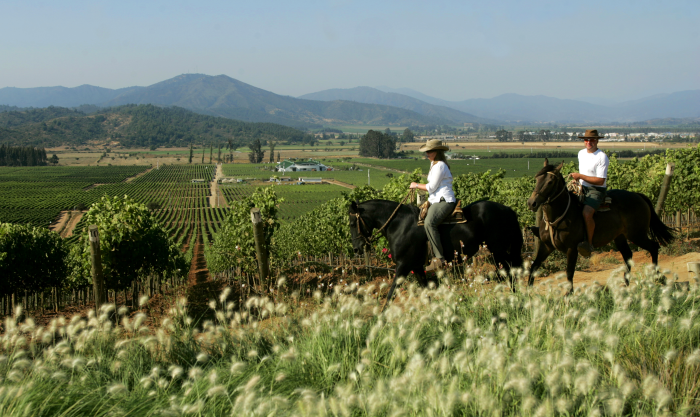 Just a few kilometers from Valparaíso and about 1 hour from Santiago, on Route 68, is the Casablanca Valley, an ideal destination to visit some of the most outstanding wineries, such as Casas del Bosque, Emiliana, Kingston, Matetic, Veramonte and William Cole.
Many of the wineries specifically cater to lovers of wine tourism. In addition to the wine tours with tastings, the offer also includes various activities such as horseback riding through the vineyards, horse-drawn carriage rides or an excellent lunch with matching wines in one of the restaurants. You can also climb the hills of Casablanca on hiking trails.
The fertile Casablanca Valley, located between the coastal mountains and the Pacific Ocean in the valleys of central Chile and internationally renowned for its immense wine production, is characterized by the production of refined white wines and its Chardonnay and Sauvignon Blanc varieties.
This cold-climate wine-growing region of Chile is known for the maritime influence of the Pacific Ocean, which cools the climate, and the morning fog that settles in the valley – some of the factors that make this valley one of the most important white wine producers in Chile.
HOTELS IN THE CASABLANCA VALLEY
La Casona Viña Matetic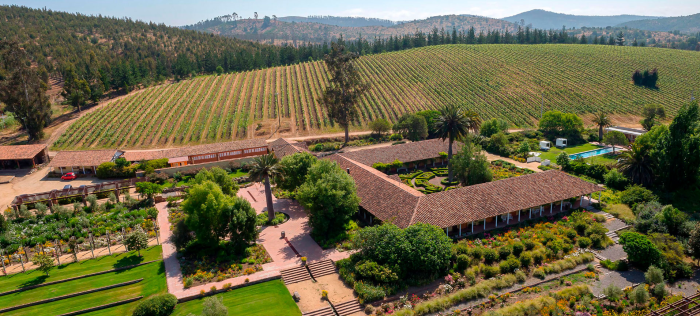 La Casona, the elegant guesthouse of the Matetic winery, is located in the idyllic Casablanca Valley, only 40 km from Valparaíso.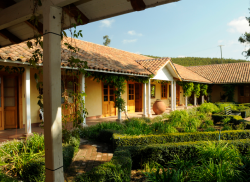 The guesthouse is surrounded by beautiful gardens and is a typical colonial-style estancia. La Casona offers large and elegantly furnished guest rooms, common areas and easy access to all the public facilities of the winery, making it the perfect place for a weekend or overnight stay. The excellent cuisine of the winery's "Equilibrios" restaurant and outdoor activities such as horseback riding, trekking and ecotourism complete the attractions of this truly special place.

Hotel Boutique Casablanca BC Wine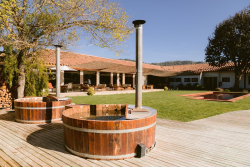 The family-run boutique hotel Casablanca BCW is located in the Casablanca Valley, one of Chile's famous wine regions. The quiet location of the hotel, the lovingly decorated atmosphere, the relaxing background music and the outdoor area with swimming pool and sauna invite you to relax. If you want to get to know the many surrounding vineyards better, you can reach the most important wineries of the valley in just a few minutes by car.

For more information on wine tours in the Casablanca Valley please send an email to info@travelart.com