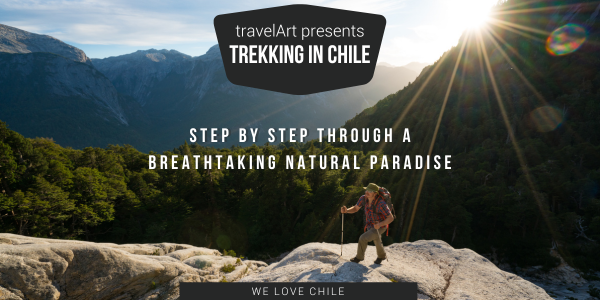 Chile is a paradise for trekking lovers, attracting visitors with a unique diversity of nature and a multitude of excellent trekking routes. From majestic peaks to vast desert landscapes, the country offers a wealth of opportunities to explore nature on foot.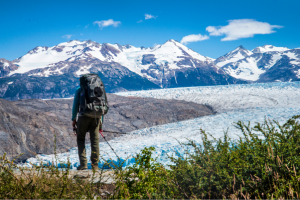 One of the most famous and impressive trekking destinations is Torres del Paine National Park. Located in the southern part of Patagonia, it is home to the iconic Torres del Paine, striking granite monoliths that attract adventurers from all over the world. The O- and W-Trek circuits are popular multi-day hikes in the park, taking you through stunning valleys, glacier-fed lakes, and pristine forests.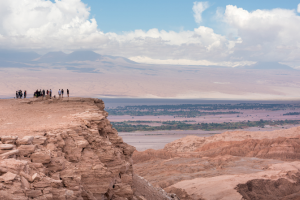 In the north of Chile, the spectacular Atacama Desert awaits you with a surreal panorama. While hiking through the moon-like terrain of the Moon Valley or exploring the impressive geysers and vast salt flats, you will experience unforgettable moments in one of the driest regions on earth.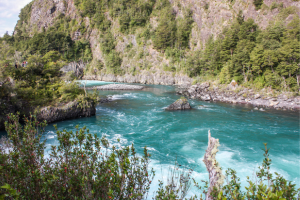 In the central regions of Chile, the Lake District offers a picturesque backdrop for hiking, where you can be enchanted by turquoise lakes, snow-capped volcanoes, and evergreen trees. Trekking trails lead you through dense forests, along rivers, and past waterfalls. Hiking in the country's numerous national parks is a unique way to experience the fascinating flora and fauna up close.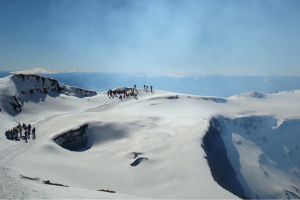 The Villarrica volcano, located on the border of the Araucanía and Los Ríos regions, is one of the most active volcanoes in Chile and a popular destination for adventurous and experienced hikers. The challenging ascent rewards you with a spectacular panoramic view of the surrounding volcanoes, lakes, and the Andes mountain range.
With its impressive cone shape, permanent lava lake, and the opportunity to hike to its summit, this volcano offers a unique opportunity to experience the power of nature up close.
In Santiago and its surroundings, there are also several interesting trekking opportunities, including the nature reserves Aguas de Ramón, Cajón del Maipo, and La Campana National Park towards Valparaíso. In Aguas de Ramón park, located on the borders of the city districts of La Reina and Las Condes, you can hike along well-marked trails through a picturesque landscape with lush vegetation and clear streams. There are several routes to choose from with different lengths.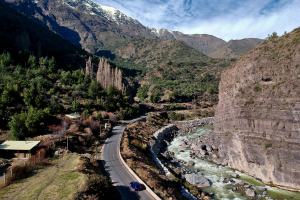 The impressive Cajón del Maipo canyon is located just a few kilometres from the capital and has a variety of hiking trails where you will discover breathtaking landscapes with majestic mountains, rivers and waterfalls.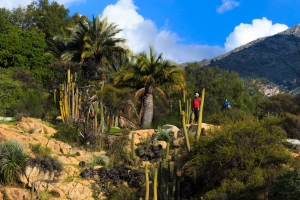 The hiking trails of La Campana National Park invite you to explore along beautiful paths lined with centuries-old Chilean palm trees.


Whether you choose the wild beauty of the south, the surreal desert landscapes of the north, or the idyllic lakes and volcanoes of the central region, trekking in Chile will enchant you with its unparalleled natural diversity and stunning beauty.

For more information about trekking tours in Chile please contact your travelArt representative
or email info@travelart.com.