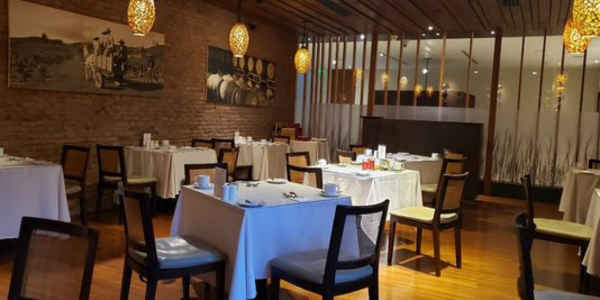 Boragó is a renowned restaurant in Santiago known for its innovative and creative cuisine. It was founded by top Chilean chef Rodolfo Guzmán and has built a reputation for appreciating and using local ingredients.
Boragó is deeply rooted in indigenous culture such as Mapuche. Thus, the menu features ancestral cooking techniques on which Chilean cuisine is based.
It has gained international recognition, was regularly placed in the list of "Latin America's 50 Best Restaurants" and ranked 10th in 2022. It is the only restaurant in Chile currently ranked 29th in 2023's "The World's 50 Best Restaurants".
A visit to the Boragó restaurant promises a unique culinary experience. Guests can take a journey through the different flavours of Chile and enjoy the creative compositions of the dishes.
The restaurant also stands for sustainability. Thanks to the cooperation with local producers, seasonal ingredients can be used and at the same time farmers, fishermen and suppliers from the region can be supported. The water served at Boragó comes from the Patagonian rain and has a high degree of purity.

FILM RECOMMENDATION: In the 6th season of the documentary series "Somebody feed Phil" on Netflix, the fourth episode is dedicated to Chile. Philip Rosenthal travels to the Chilean capital Santiago and the port city Valparaíso to get to know the local culture and the gastronomic delights of the country. He also visits the Boragó restaurant.