Each year, World's Best Vineyards selects the 100 best wineries in the world, places where you can taste outstanding wines and learn more about winemaking and viticulture. Many of the selected vineyards also offer fantastic panoramic views, restaurants and accommodation. The first 50 wineries will also be featured in more detail on the website and social media.
In the 2021 ranking, Chile stands out with a total of 11 wineries that are worth visiting, according to the world-renowned wine experts at World's Best Vineyards.

In 5th place is Viña Montes with its vineyards in the Colchagua Valley and the production of sustainable quality wines. The winery can be visited on a tour and it is also worth visiting the restaurant "Fuegos de Apalta", where food is prepared with fire, influenced by the famous Argentine grill master and cookbook author Francis Mallmann.
Also in the top 10 is Vik, a winery in the O'Higgins region, which ranks eighth. It is a place that stands out for its architecture and its first-class hotel, where the band Coldplay and the multimillionaire David Rockfeller have already stayed.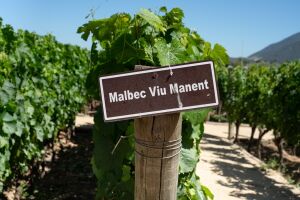 It is followed by Clos Apalta at 17th, Santa Rita at 28, Casas del Bosque at 41, Bodegas Re at 43 and Viu Manent at 45.
Also noteworthy are Viñedos de Alcohuaz (76), Viña Errázuriz (87), Viña Casa Marin (95) and Villard (96) in the Casablanca Valley.
For more details on wine tourism in Chile, please email info@travelart.com.