CURRENT SITUATION
The total number of people infected with coronavirus in Chile is 1.681.828 with 37.669 deaths. There are currently 9.973 active cases throughout the country. (as of 25.10.2021 / source 1 and source 2).
The number of new infections and active cases is increasing slightly in Chile. 58 infections per 100,000 people reported last 7 days (as of 25.10.2021 / source: https://graphics.reuters.com/world-coronavirus-tracker-and-maps/countries-and-territories/chile/).
POPULATION VACCINATED IN CHILE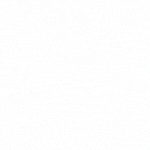 14.008.016 persons in Chile have already been vaccinated with the first dose and 13.596.592 persons with the second dose (as of 25/10/2021) – https://www.gob.cl/yomevacuno/ – This represents 89% of the country's target population (15,200,840 persons) who are already fully vaccinated.
CHILE REPORTS
For more information on news regarding Chile and on the situation with COVID-19 in the country, please visit the official website of the Chilean government (available in English).
ENTRY TO CHILE
As of November 1st, 2021 the mandatory 5-day quarantine for international travellers will be lifted if the PCR test performed upon arrival in Chile is negative. Vaccines must also be fully completed and recognized in Chile. We will keep you informed.
On the official website chile.travel/planviajarachile, which is also available in English, you will find detailed information on the requirements for entering Chile, onward travel within the country and additional information in the form of a question-and-answer catalogue.
What should you take into consideration to travel to Chile?
We have listed the current entry requirements for you, as well as information about the most important PCR testing stations in the capital Santiago and Patagonia.
September 2021
BREAKING NEWS | Chile is opening its borders to international tourists from October 1st!
This year, many Chileans are again taking the opportunity to travel around the country during the Fiestas Patrias.
In one of the most successful vaccination campaigns worldwide, over 87% of the target population (15,200,840 people) are currently fully vaccinated. In addition to the booster vaccinations already taking place with a third dose of vaccine, on September 6th the Chilean Institute of Public Health also approved the Corona vaccination of children aged 6 years and older with the CoronaVac vaccine from the company Sinovac.
Currently, no region in Chile is in stage 1 (quarantine) of the 5-stage plan. Most municipalities and regions are already in Stage 4 (with more freedom in public life and significantly reduced restrictions).
Several countries removed Chile from the list of high-risk areas in terms of Covid-19.
"Universidad de Chile announces installation of a vaccine production plant with Italian pharmaceutical company ReiThera" – Today in 24
"Chile hosts first test concert with fully vaccinated people". – NBC news
August 2021
Over 80% of the target population (15,200,840 people) are fully vaccinated.
July 2021
The high vaccination rate and the introduction of the "mobility pass" with more freedom of movement for fully vaccinated persons are now leading to reactivation of national tourism during the winter holidays. According to news reports, about 800,000 Chileans are expected to travel within the country, good news for the tourism sector.
The National Tourism Service SERNATUR has also launched a broad campaign at the beginning of the winter holidays. Under the slogan "This winter we have a plan to enjoy traveling through Chile in a safe manner", the aim is to motivate Chileans to make national trips through the country.
ACHET, the Chilean association of tourism companies, has demanded that the country's borders be opened to fully vaccinated people travelling to and from Chile.
South America's largest airline, LATAM Airlines, is recovering from losses during the pandemic. Latam plans around 880 daily domestic and international flights in July, connecting 116 destinations in 16 countries
Since July 19th, all municipalities in the metropolitan region are in phase 3 of the 5-stage plan, which means that the quarantine measure on weekends is no longer in place, which also gives a boost to national tourism in particular.
June 2021
As a pandemic control measure, quarantine restrictions have been in effect for the entire metropolitan area of Santiago since June 12. People who have already been fully vaccinated are permitted to travel within Chile with more flexibility.
Flights Chile-England: From 8 June, direct flights can arrive in England from Chile, but they must arrive at dedicated terminals at Heathrow and Birmingham airports.
Entering Chile: According to current information, Chilean entry restrictions will be extended for the time being until July 14, 2021. The country's border is closed to date. More information about the current entry requirements for Chile can be found here: https://chile.travel/en/traveltochileplan
From June 21, those under 20 years old will already be vaccinated with the first dose.
WHO validates Sinovac COVID-19 vaccine for emergency use. During the vaccination campaign in Chile, about 90% of the vaccine used was Sinovac, so recognition of this vaccine by the World Health Organisation is great news.
May 2021
49.6% of the country's total population has already been fully vaccinated with the first and second doses (as of 19/05/2021). – https://www.gob.cl/yomevacuno/.
Vaccines in Chile: Four vaccines are currently used in Chile: CoronaVac from the Chinese laboratory Sinovac, BNT162B2 from Pfizer/BioNTech, AZD1222 from AstraZeneca and since May 2021 Convidecia (Ad5-nCoV) from CanSino. Currently, only one dose of the CanSino vaccine is needed. The Chilean government purchased another 3 million vaccine doses from Sinovac. The government announced that 20 million vaccine doses are to be delivered from China per year for the next 3 years. (Source: soychile.cl)
Good news is also that from May 10th -20th 2021, all 30 – 39 years old will already be vaccinated.
President Piñera announces arrival of new batches of vaccines and expansion of the COVID-19 vaccination calendar – Chile Reports
The number of active cases in the country is gradually decreasing. As a new measure of relief, from May 19th the curfew will be shortened by one hour and will now start at 10 pm. The 7-day-a-week quarantine in the municipalities of Viña del Mar, Valparaíso and Iquique has been lifted. They are now in phase 2 of the 5-stage plan, i.e. quarantine is only compulsory on weekends.
April 2021
The vaccination campaign in Chile continues to make good progress. Currently, 7,777,019 persons in Chile have already been vaccinated with the first dose and 5,574,683 persons with the second dose (as of 19/04/2021) – https://www.gob.cl/yomevacuno/. This represents 36.7% of the country's total population who are already fully vaccinated.
Although a strong second wave of infections in late March initiated new restrictive measures, President Piñera reported that it was mainly unvaccinated younger people who tested positive for covid.
As a new measure, Chilean borders were completely closed from 5 April. Travel abroad from Chile in April is only possible with a special permission if there is an exceptional situation that makes it necessary to leave the country. Entry of non-resident foreigners is not allowed in April. Furthermore, the curfew has been extended by one hour and starts at 9 pm since April
About 90 per cent of Chileans have received the Chinese vaccine Sinovac, which, according to a Ministry of Health study, has an efficacy of up to 67% and can prevent between 80-85% hospitalisations and deaths related to covid infection.

Chile's president predicts strong growth on back of vaccine push – Financial Times. The successful vaccination campaign, with herd immunity expected by the second half of the year, as well as higher world market prices for Chile's main export copper, would boost economic growth again, according to Chile's president. Piñera forecasts Chile's economic growth to rise to 6% this year. (Source: Financial Times).
It is an interesting fact that the country's best raw material, copper, is also useful in combating the spread of the coronavirus. Copper has a proven antimicrobial effect and can significantly reduce dangerous germs such as bacteria, fungi and viruses.

March 2021
CHILE AS "VACCINATION CHAMPION" IN THE PRESS WORLDWIDE

Currently, 5,011,517 persons in Chile have already been vaccinated with the first dose and 2,136,079 persons with the second dose (as of 16/03/2021) – https://www.gob.cl/yomevacuno/. This represents more than 32% of the country's total population that has already been vaccinated once. The goal is to have reached 15 million people vaccinated by mid-2021.
Chile has become one of the top countries in the world at vaccinating its population against COVID-19 – The Independent
In Chile, the summer and holiday season is almost over. Last month brought a slight increase in cases of infection. As a precautionary measure, restrictions were intensified on 13 March. Since then, a large part of the country's regions as well as districts in Santiago have been in stage 2 of the government's 5-stage plan. This means that on weekends, movement in these regions is only possible with a licence that can be downloaded from the internet.
The curfew has been extended by one hour and starts at 10 pm since last Saturday. Restaurants and local shops have to close at 8 pm.
February 2021
Chile takes off with vaccinations against the new coronavirus!
Currently, 2.670.139 persons in Chile have already been vaccinated with the first dose (as of 18/02/2021). This already represents about 14% of the country's total population. On the official website https://www.gob.cl/yomevacuno/, the current number of vaccinated people is updated daily.
According to J.P. Morgen Chase, a global leader in financial services, Chile would be the first emerging country to have collective immunity to covid-19.
Find more information about the vaccination process in Chile here.
January 2021
Since the beginning of vaccinations in Chile in December 2020, more than 13,000 people have already received the first vaccination dose from the company Pfizer-BioNTech. The government hopes to vaccinate about 80% of the population (15 million inhabitants) by the end of the first semester.
Since 4 January, there is a new vacation authorization that allows individuals who live in municipalities that are in step 2 of the 5-step-plan to travel once over the summer to other regions that are in stage 2 or higher. This is in effect between 4 January and 31 March 2021. Click here for more information.