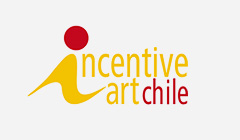 CHILE – The whole World in a Single Country!
The world´s driest desert and clearest sky … Giant ice fields, smoking volcanoes, and deep virgin forests… Relaxing beaches and charming wine valleys … A stunning capital city … Mysterious Easter Island … The wild and remote Carretera Austral … Authentic Patagonia … Cruise adventures to hidden fjords.
In Chile, a world of travel destinations is in the palm of your hand – THERE ARE NO LIMITS!
INCENTIVE TRAVEL: – Whatever, whenever, wherever
Whether your incentive travel goals include a stay in the city or a voyage to the most remote and unusual of locations, you can rely on our experience and commitment. We´re specialists in arranging life-changing journeys that blend adventure, relaxation and fun with valuable learning opportunities, all in a safe and secure environment.
We´re passionate about providing one-of-a-kind, tailor-made experiences at a superior level of quality. We´re focuses on the smallest details, have the practical knowledge to stay ahead of unexpected hurdles, and invariably find ways to furnish unlooked-for pleasures. Our most gratifying reward is to know that we´ve provided a unique and unforgettable experience for your clients!
CORPORATE TRAVEL – Matchless Service, Matchless Success
Smooth-running, trouble-free events, with plenty of "extras", surprising moments, and memorable activities … always keeping in mind your need to optimize your budget. We understand what makes for outstanding corporate travel experiences – and that´s what we ensure.
We empower you to achieve your goals!
CONVENTION AND EVENT TRAVEL – We´ll handle every detail
We find the perfect location, provide flawless catering, enable the tightest of schedules, leave nothing to chance, and always look to provide extra value.
You focus on the conference. We´ll do the rest – and more!
OUR TEAM: – Experienced and Enthusiastic, Flexible and Friendly
Each of our MICE staff-members brings a decade of direct experience to the table, and is supported by more than forty highly-qualified professionals in three offices – an internationally-sourced team that´s motivated, multilingual and client-oriented. With continual training, scrupulous quality control, faultlessly-organized events, and truly unique traveler experiences, our results consistently exceed our clients´ most-stringent expectations.
WE DO IT ALL AND SO MUCH MORE: The widest range of services and locations
Breathtaking adventure trips, sightseeing outings, and event productions, all in stunning natural or cultural environments Enormous diversity of possible locations and ambiences
Memorable, creative team-building exercises and learning opportunities
Appealing, flexible exhibition areas and stands available
Attentive, detail-oriented, and outcome-focused
Meet & greet service
Hospitality desk
A range of hotel, transportation and dining options, from budget to luxury to extravagant
On-site program coordinator with continuous activity monitoring
Uniquely-themed decorations, site-dressing, and event staging
Photo and video service
Music and entertainment options
Appealing gifts and giveaways
Our team is standing by – to exceed your expectations!
International, multilingual, experienced, culturally-sensitive staff
Highly-creative MICE team
All programs are tailor-made to precisely fit client-specified outcomes
Attentive, personalized support for itinerary and event development
Focus on responsible budgeting
WE DO IT ALL AND SO MUCH MORE!
Contact:
Claudia Umscheid
claudia.umscheid@travelart.com